5 Pet-Safe Holiday Decorating Ideas
5 Pet-Safe Holiday Decorating Ideas
The holiday season has arrived, and with it comes festive decorations, treats, and more. While you're decking the halls this year, don't forget to consider your canine companion. From plants to ornaments, picking pet-safe decorations can help ensure you and your dog have a happy holiday season. Following these five tips can help keep your pet safe during the most wonderful time of the year.
Pass on the Poinsettias (and Other Dangerous Holiday Plants)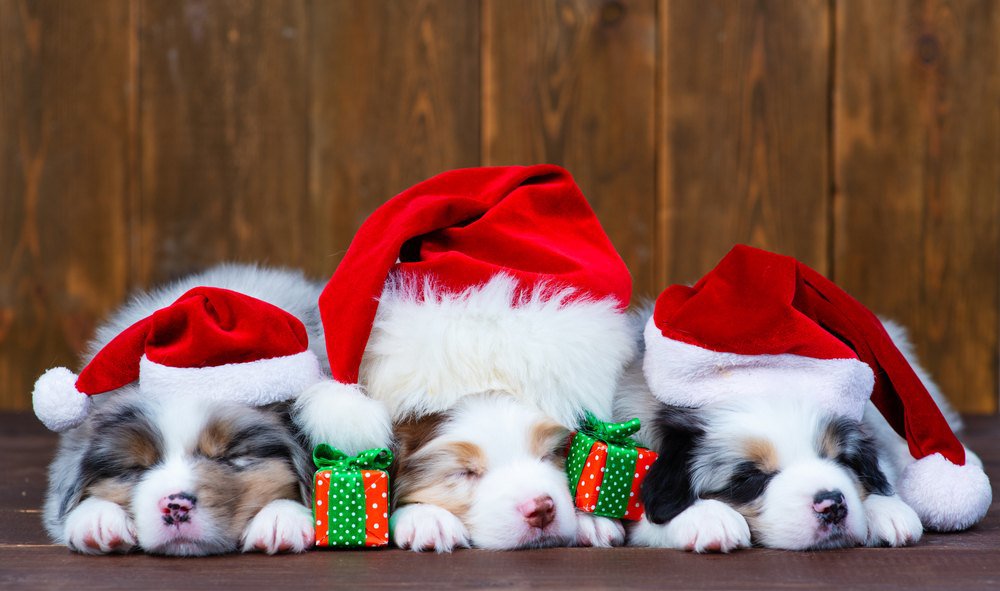 Popular holiday plants like amaryllis, mistletoe, and holly bring a touch of festive flair to the indoors. Unfortunately, these plants can be very harmful if ingested by dogs. If you would like to use real plants for decoration, consider roses and orchids instead. These plants are non-toxic to our canine friends. Artificial plants are another pet-safe option.
Anchors Away
Pet photos around the Christmas tree are adorable. However, there's nothing cute about a Christmas tree accidentally getting knocked over. In fact, knocking over a Christmas tree can be dangerous for our pets. Ornaments can get broken, which can cut a dog's paw or mouth if stepped on or ingested. Some ornaments can also become choking hazards. To keep your pet safe, make sure to anchor your tree to the wall, floor, or ceiling.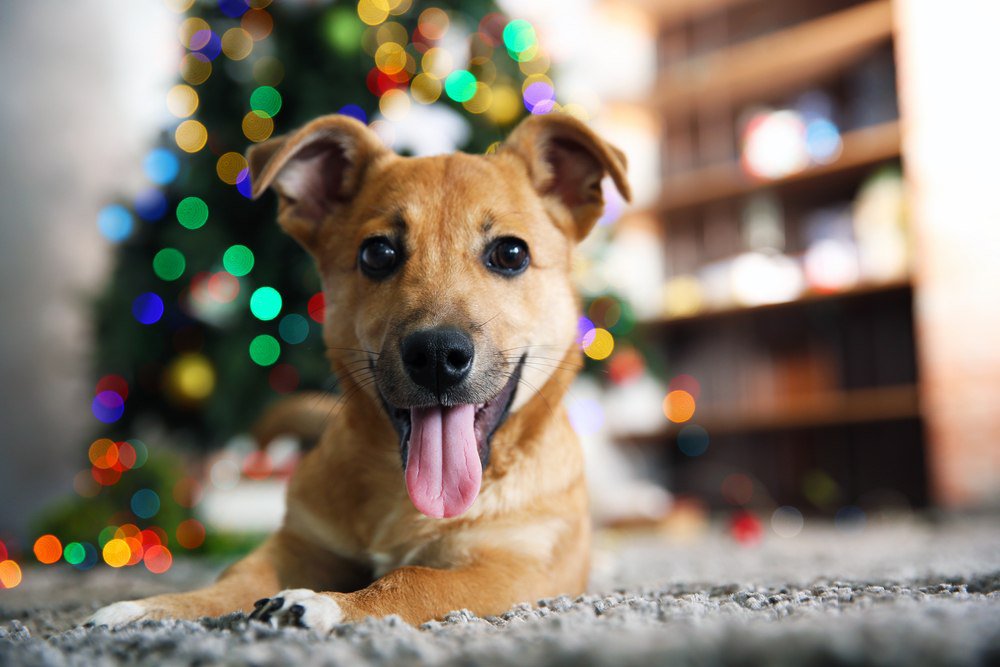 Tree Decorations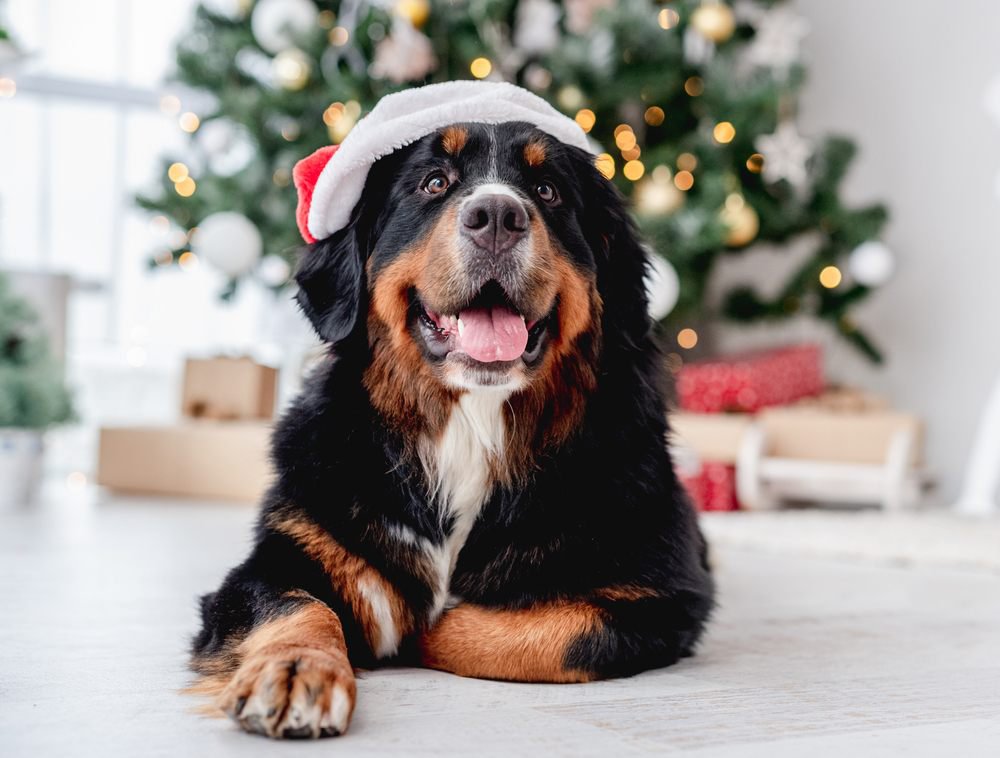 With twinkly lights, lush garlands, and shiny ornaments, a decorated Christmas tree is a beautiful centerpiece for the holiday season. To keep your pet safe, avoid putting food like candy canes, popcorn garlands, or other edible treats on the tree. A curious pet can ingest something they shouldn't or accidentally knock over the tree in search of snacks. Many candies, chocolates, and desserts contain harmful ingredients if ingested by dogs, which can lead to an emergency trip to the vet.
Electrical cords can pose another issue. Dogs can get tangled in the wires or get shocked if they chew on them. To avoid this, keep cords covered and out of reach of Fido and Fluffy. To stop ornaments from getting knocked over by an enthusiastic tail, place fragile ornaments on higher branches.
Candles
Candles add a warm glow to holiday celebrations but should be kept far out of reach of pets. A wagging tail can unintentionally knock over a lit candle, burning your pet or starting a fire. A pet-safe way to make the holidays merry and bright is by choosing flameless candles instead of traditional ones.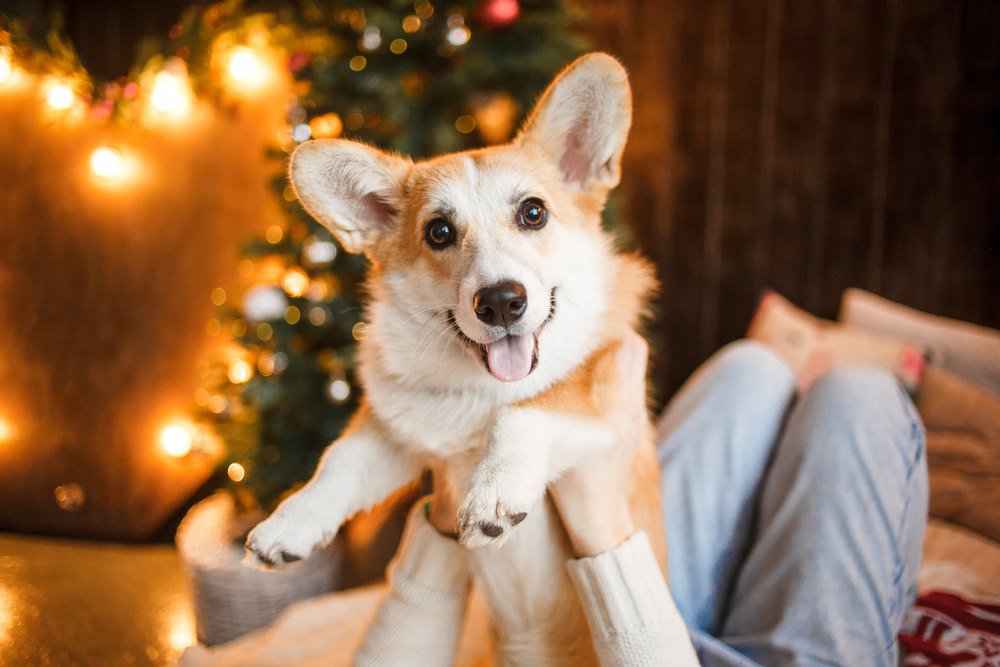 Presents
While presents look great under the tree, they can also look like something fun for pets to chew on. To avoid an unexpected unwrapping session from our canine friends, put the presents under the tree just before you open them, or the night before. After unwrapping gifts, make sure all paper, tinsel, ribbon, and string have been cleaned up.
From anchoring the tree to using flameless candles, these five simple tips can help you create a pet-safe space for your furry friend during the holiday season. From everyone at Puppyland, we wish you a safe and happy holiday!