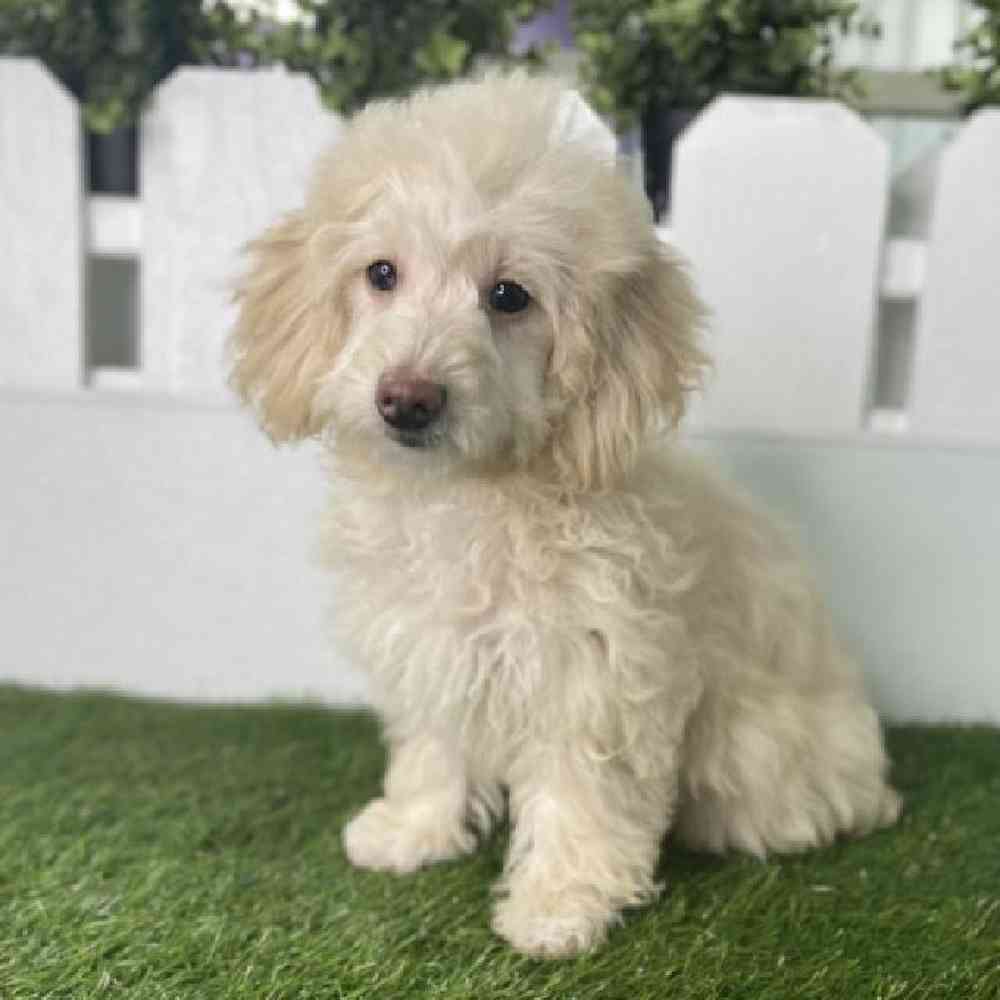 2nd Gen Mini Goldendoodle
Otherwise known as:
Mini Gold-doodle
Mini Goldendoodles are perfect for anyone who is looking for an affectionate and intelligent companion. 2nd Gen Goldendoodles will be 75% hypoallergenic and they also have low shedding. If you're looking for a cuddle buddy this would be the perfect dog for you!
---
About
Mini Goldendoodles are Golden Retriever and Mini Poodle mixes that are perfect for families, seniors and first time owners. These dogs have medium to long wavy/curly hair that is low shedding and 75% hypoallergenic. Goldendoodles have glamous hair that is usually black, sable, red, apricot or brown.
Exercise
Goldendoodles do love to cuddle up on your lap however they do love to be outside and active. These dogs love to go on walks, play fetch or even play hide and seek! These dogs also like water so they would be a great dog if you enjoy lakes or a pool often however due to them having short legs they cannot swim or be active for longer than 20 to 30 minutes without a break.
Temperament
Goldendoodles are love people! They need affection and attention so they are perfect cuddlers. These dogs are perfect for families and are known to hold a strong bond and love belly rub sessions. They are also really good dogs to get as companion dogs for your other dog(s) at home! Goldendoodles do take the traits of a Golden Retriever when it comes to being left alone. They love attention and when they are left without it for hours they can be a bit of a menace and can be destructive with chewing or excessive barking.