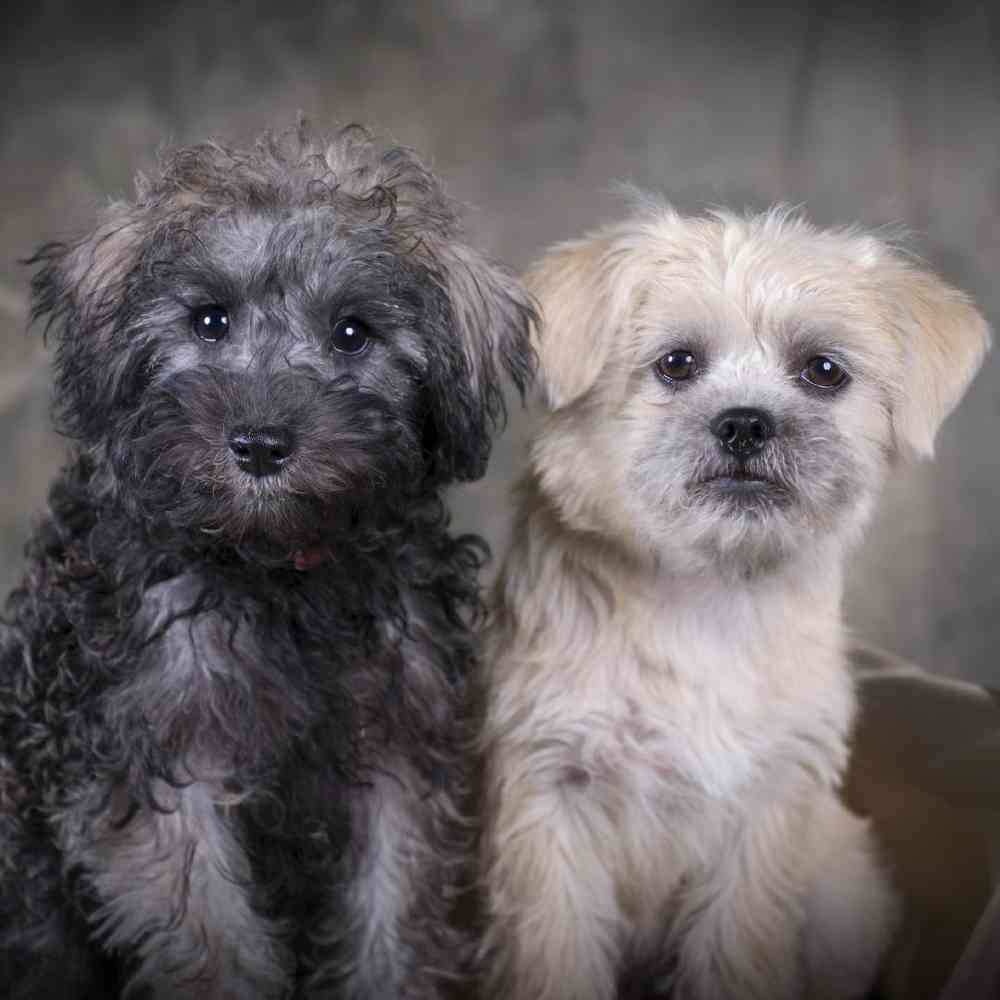 Schnoodle
Otherwise known as:
Schnauzer-Poodle
Schnoodle is a crossbred dogs with poodle and miniature schnauze.Is bred specifically for the domestic environment, making him a very adaptable pet, alertness, Intelligence and very actuve.
---
Description
The Schnoodle, also known as a Schnauzerdoodle or Schnauzerpoo, is a cross between the Schnauzer and Poodle breeds. It can come in three sizes: Toy Schnoodle, Miniature Schnoodle, and Standard Schnoodle. They have round heads with almond-shaped eyes, a short muzzle, and floppy, hanging ears which give them a teddy bear-like look. Being a hybrid breed, the Schnoodle can have either a strong body and rough hair like a Schnauzer or slender body and curly hair like a Poodle. Their coat comes in various colors including black, brown, gray, tan, white, silver, red, or apricot.
Additional Information
Schnooldes can be friendly, affectionate, easy-going, and obedient; making them ideal family dogs. Being a cross between the Schnauzer and Poodle, traits from both parents can be observed in these dogs, making them alert and playful like a Schnauzer or intelligent, active, and obedient like a Poodle. The Schnoodle is known to be a loyal and devoted dog, making them highly protective towards their family, which can also make them a good watchdog.
Clubs, Registries & Associations
American Canine Hybrid Club Continental Kennel Club Designer Breed Registry Designer Dogs Kennel Club Dog Registry of America, Inc International Designer Canine Registry (Based on breed recognition. See store for details on this particular puppy.)
Temperament
Strong, Loyal, Protective